An open letter to local schools from the Polish community
We are writing to local schools to ask them to include, within their teaching, elements representing Polish culture. We are asking that schools show an interest in the cultural background of their Polish pupils and, in a broader context, of the Polish community living in the UK. We are launching this initiative in light of the post-Brexit atmosphere of hostility, affirming that Polish community has become an integral part of British society.

Please read this letter and sign it in support.
7.11.2019 - SPS Family Event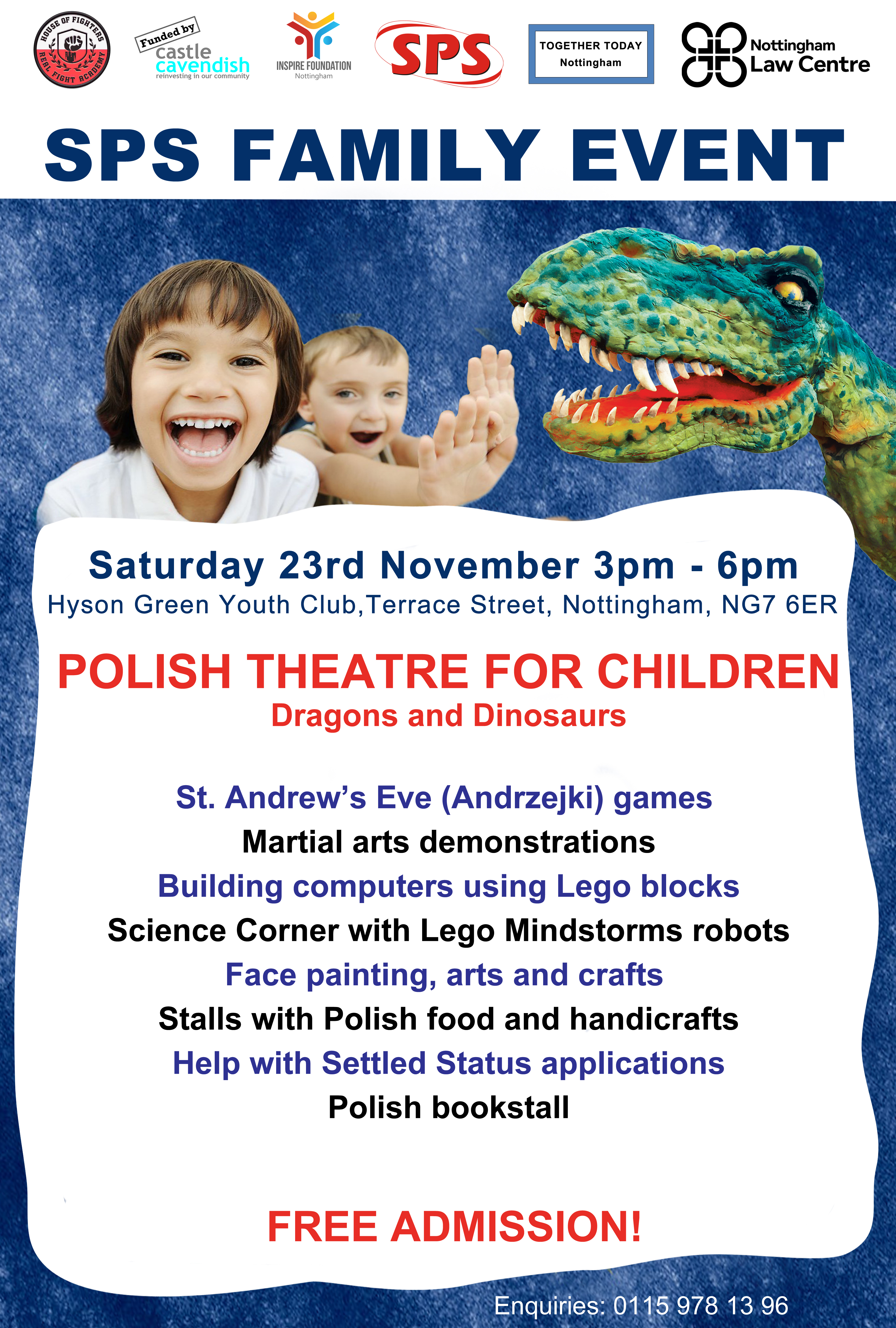 28.10.2019 - Nottinghamshire Police will be recruiting
27.10.2019 - Talent show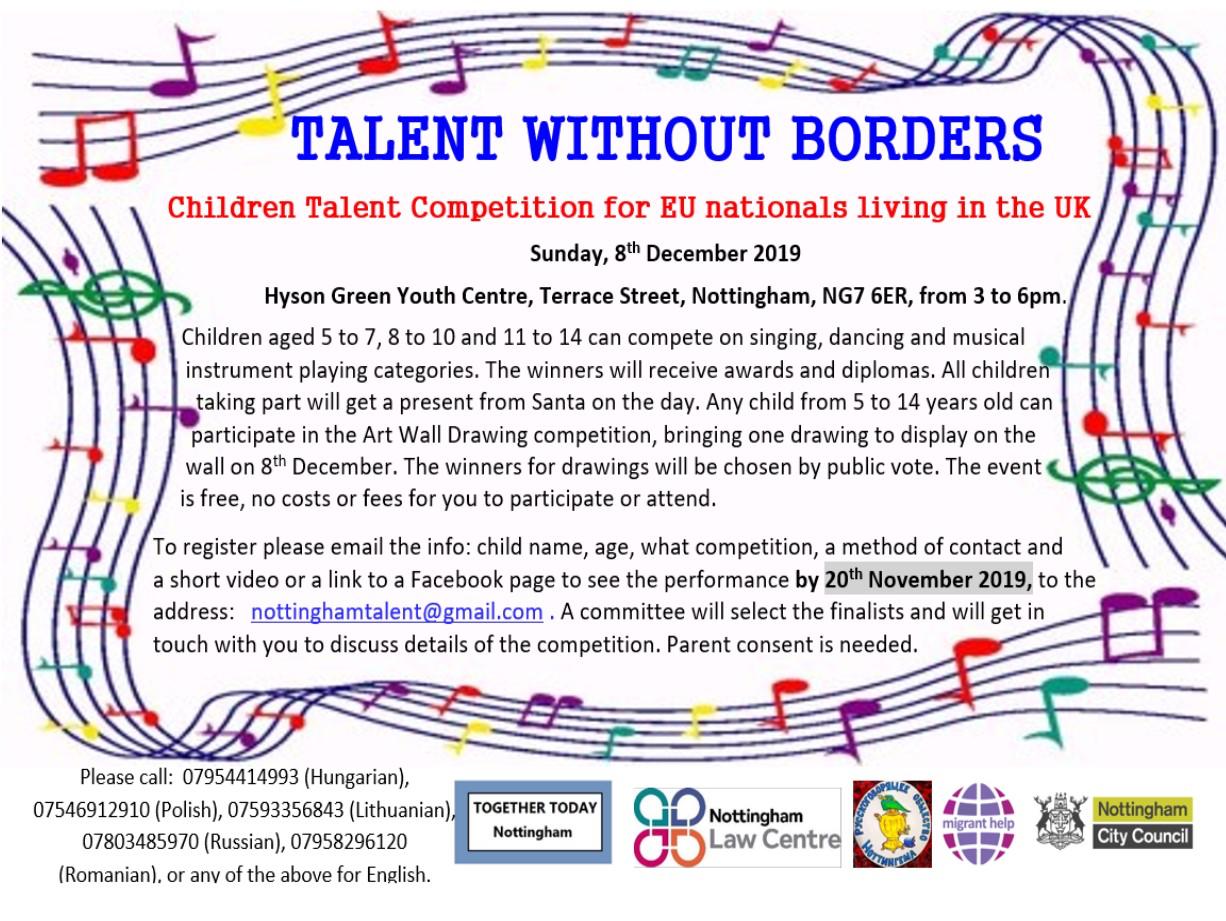 23.10.2018 - Settled Status - our feedback
SPS assists with applying for Settled Status. Here's our feedback:
Download pdf.
10.05.2019 - Children's Day in SPS!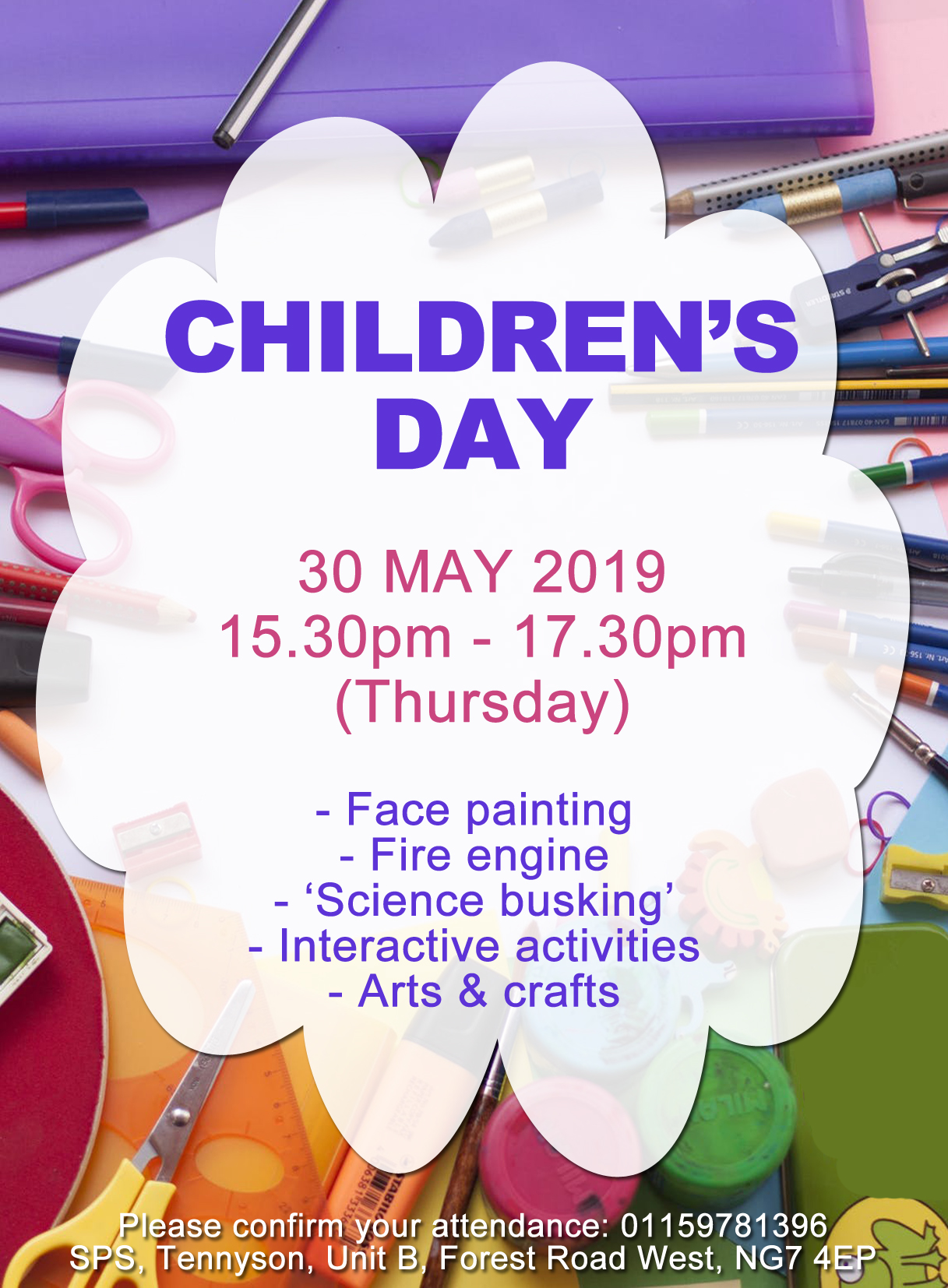 17.01.2019 - Information workshop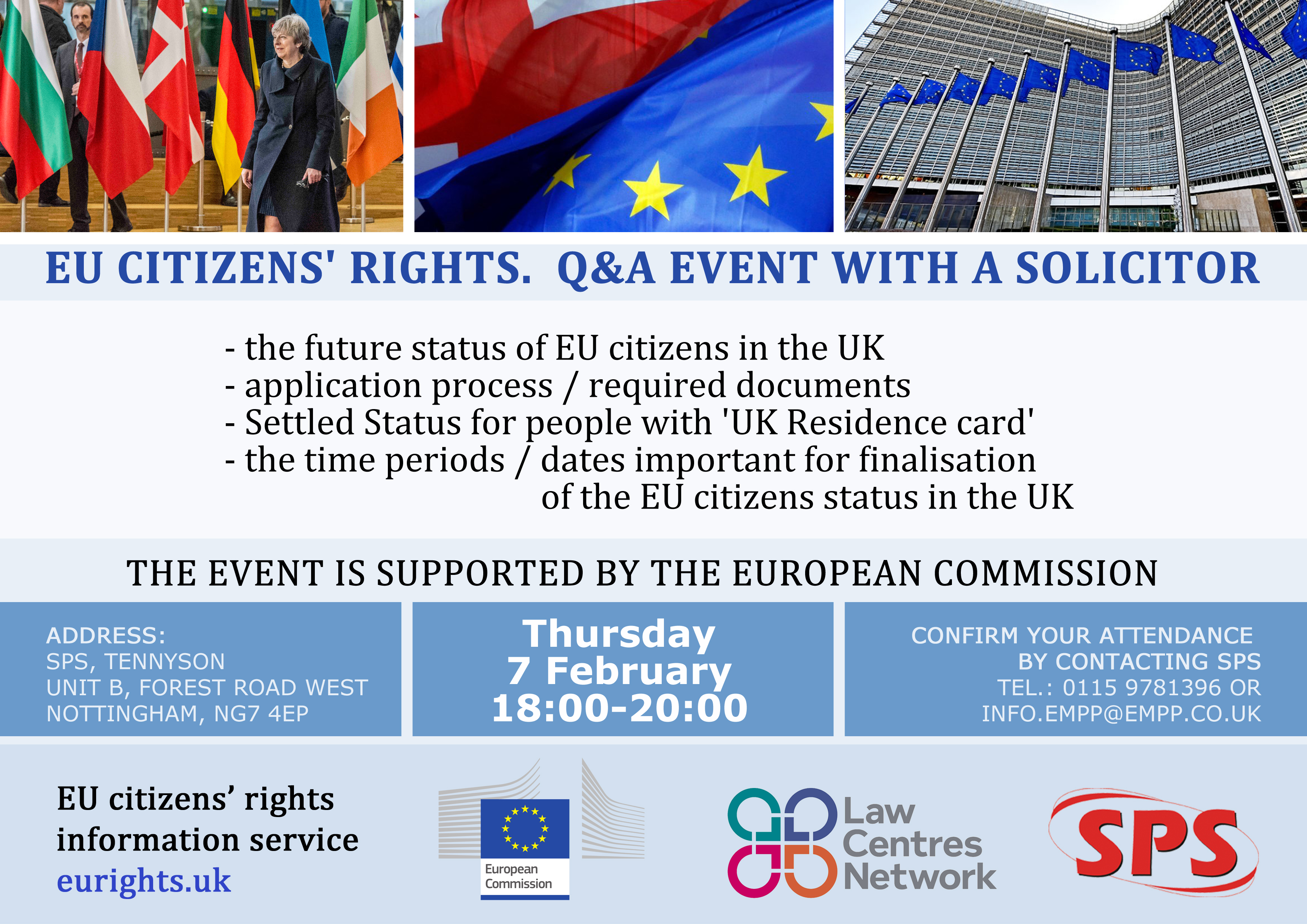 18.12.2018 - Nottingham City Council Sports and Leisure Recruitment Evening
Nottingham City Council are looking to recruit to a number of exciting vacancies at our eight Leisure Centres across the city. For more information, click here.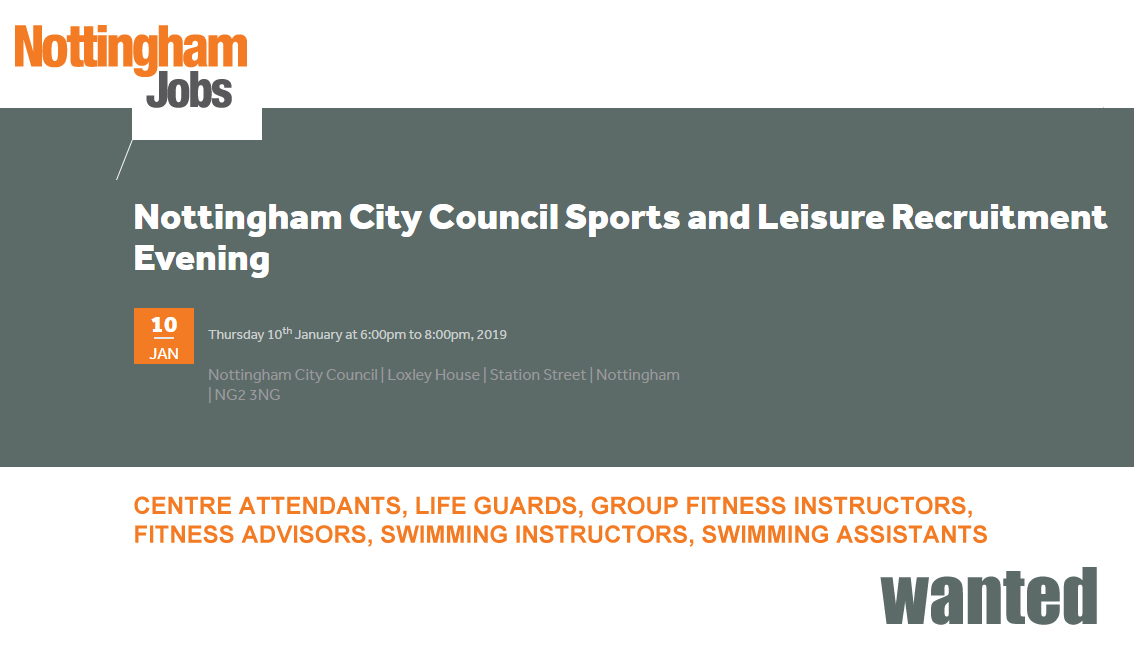 11.12.2018 - Wielka Orkiestra soon in Nottingham!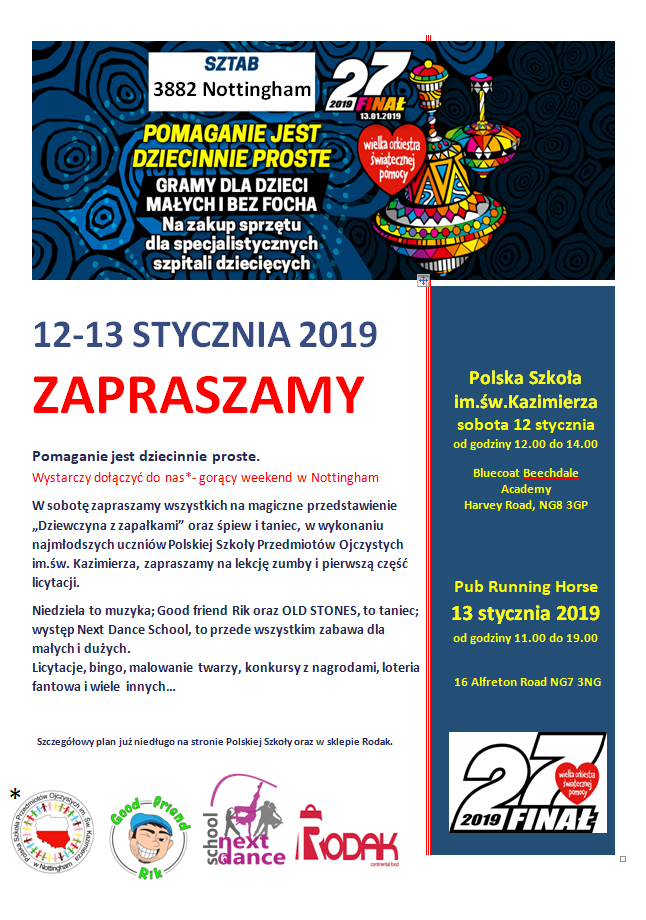 28.06.2018 - New development
We are now able to offer room hire facilities. For more information visit room hire page
Unit B Tennyson, Forest Road West, Radford, Nottingham NG7 4EP tel. 0115 9700442 or 07851307314
Nearest bus stops: Alfreton Road, near Forest Road junction ('Dixy Chicken' corner takeaway) Buses 77, 78, 79, L4, L13, L14. Nearest Tram stop: 'High School', then walk west along Forest Road West towards Alfreton Road. Vehicle and disabled entrance is via entry phone by the main gates opposite Gamble Street, at the Alfreton Road end of the building. There are gated access steps for pedestrians to the right of the main gates
09.10.2018 - Praca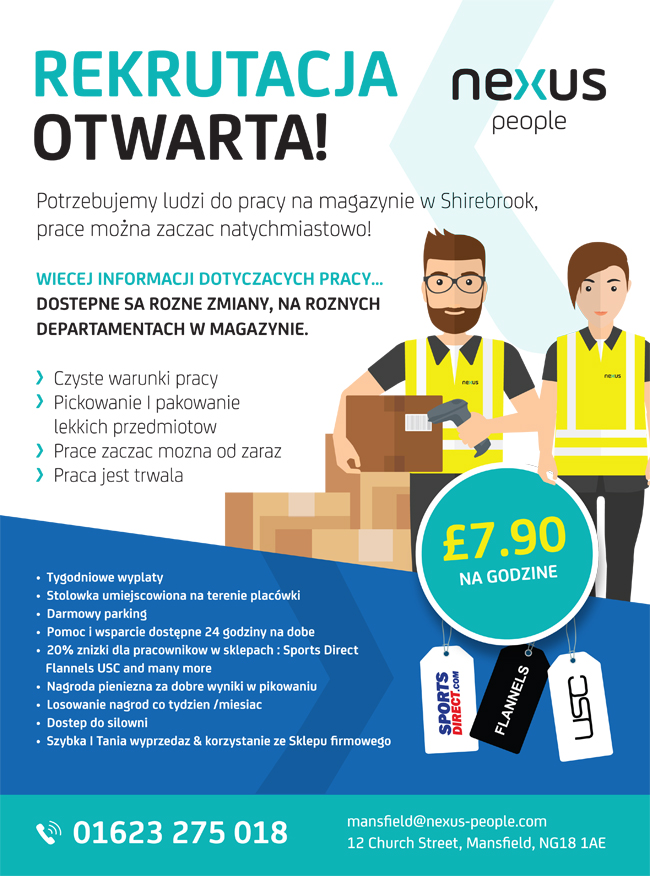 25.09.2018 - Praca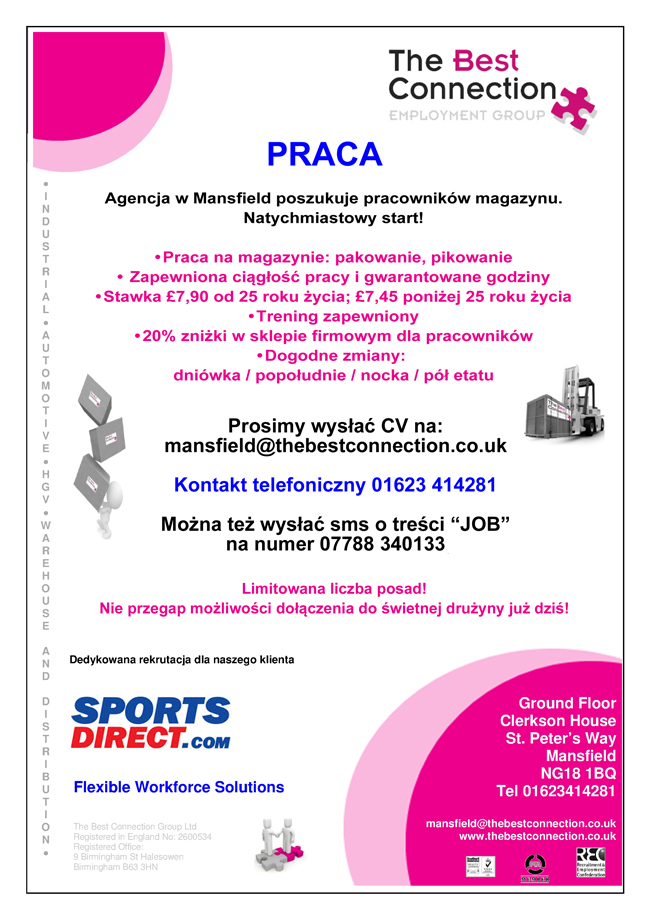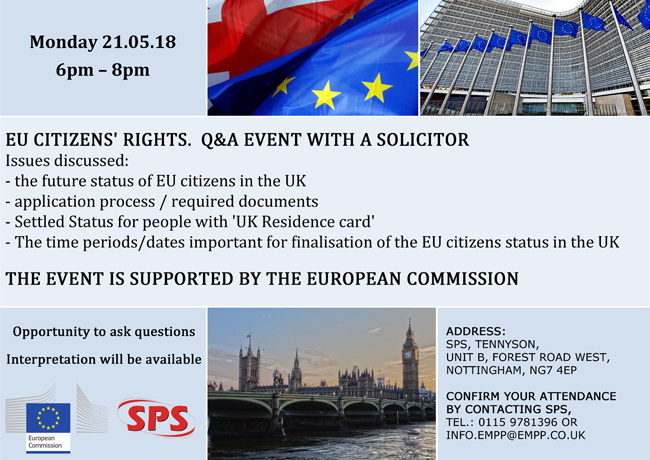 10.11.2015 - 75th Anniversary in Calverton
In Memory of three Polish airmen who gave their lives to the Allied cause.
29.10.2015 - Eastern European report
This report provides findings from a research project that focused on Eastern European migrants in Nottingham, conducted by an Eastern European Outreach Worker.
27.07.2015 - SPS Questionnaire
We are the only organisation in Nottinghamshire that provides services specifically tailored to the needs of Polish and other Eastern European migrants. Now we are applying to BIG Lottery again (we have been successful with the first stage of the application) and we need your support by completing this questionnaire.
28.07.2015 - 12 August Celebration
Two tribute events to be held at 2:30pm - 14:30pm on Wednesday 12th August 2015 at two location at the same time - one by aviation historian Malcolm Cullen, of Marloes Dale Pembrokeshire West Wales and a 2nd one at Newark Cemetery by Alan Brooke Newark RAFA Club with support from Friends Of Newark Cemetery.
28.07.2015 -
Maria Magon nee Czajkowska 9.5.1921 -28.8.1994.
Lived in St Annes in 1960's. Moved to Birmingham after her marriage broke up and lived with her Father.
Looking for relatives or friends who can help. My name is maria. I was born Veronika in St Annes 1963.
If you have any relevant information, please write to:

28.07.2015 - Bridlington Park
Bridlington Street Fun Sessions
Thursday 30th July 2015
Thursday 13th August 2015
4.00pm to 8.00 pm
17.03.2015 - Inside out
INSIDE OUT on the 23rd of March on BBC1: A report on the untold story of why Polish people came to settle in the UK at the end of the 2nd World War will be broadcast at 7.30pm (subject to changes due to the FA Cup).