An open letter to local schools from the Polish community
We are writing to local schools to ask them to include, within their teaching, elements representing Polish culture. We are asking that schools show an interest in the cultural background of their Polish pupils and, in a broader context, of the Polish community living in the UK. We are launching this initiative in light of the post-Brexit atmosphere of hostility, affirming that Polish community has become an integral part of British society.

Please read this letter and sign it in support.
Conference room hire
This modern SPS conference space located in the heart of the Radford area, 10 min. walk from the city centre is a perfect place to organise meetings, workshops, presentations and conferences.
The room sized 56m2 can accommodate 40 people and is equipped with a Power Point projector and screen, laptop, large white writing boards and Internet access.
The room contains a number of tables and 40 chairs which can be stacked or configured to suit your requirements.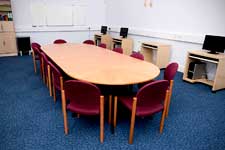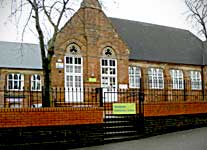 The tram line and bus routes provide easy access to the building. It is possible to park on the side streets.
Disabled access from 9am to 5pm

The conference room is equipped with refreshment facilities. Snacks and lunches can be provided on request. Please ask about charges.
To book contact us on 01159781396 or roomhire@empp.co.uk.
Price list:
Conference/meeting room hire: £60 ‑ half day, £120 ‑ all day

Equipment hire:
Flip charts & pens: £6.00
Power Point projector and screen: £20
Laptop: £10

Address:
Tennyson, Unit B, Forest Road West,
Nottingham NG7 4EP, Nottinghamshire